Industrial Washing Machines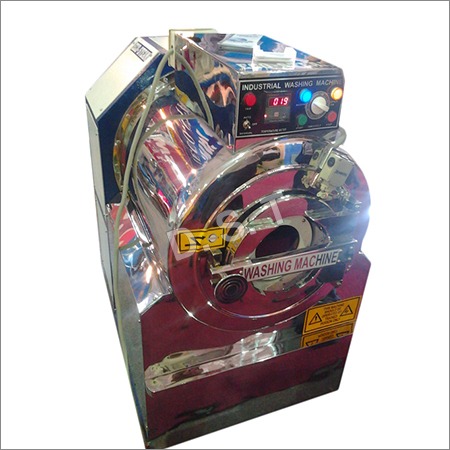 Industrial Washing Machines
Product Description
Industrial Washing Machines

We are manufacturing and trading all types of industrial washing machines and their spare parts. We provide best quality machines at competitive prices to our customers. Offered Industrial Washing Machine is provided with stainless steel fabrication as well as 3HP motor power. It is incorporated with many sophisticated programs as well as CNC controls so as to receive the replication of the washing effects. Suited for all sorts of laundry jobs and enzyme washing, it can deal with all fabrics such as cotton, rayon, denim, woolen etc. Provided with auto reverse as well as auto timed operation, this ensures total automation. Industrial Washing Machine has front plate, auto digital temperature control and inner baskets, which enable it to complete the process efficiently. It has a heating system as well as heat transfer fluids.

We have two basic models..
The front loading type Industrial washing machines
The Top or side loading type machines .
The Structure is made up of Best grade Stainless steel for rust free and longer smooth functioning of these machines .. All parts used in the machines are applied from reputed company like L& T Make , Siemens make , B.C.H. make etc.
Please write us or call, for more info.
Technical details

| | |
| --- | --- |
| Dimension | 55 x 42 x 67 inches |
| Rated Capacity | 100 kg |
| Loading Type | Front Loading |
| Drum Capacity | 200-500 L |
| Material | Stainless Steel |
| Motor Power | 3 HP |
| Maximum Spin Speed | 800 rpm |
| Door Opening | 180 degree |